Gillcrest Cavaliers Adoption Process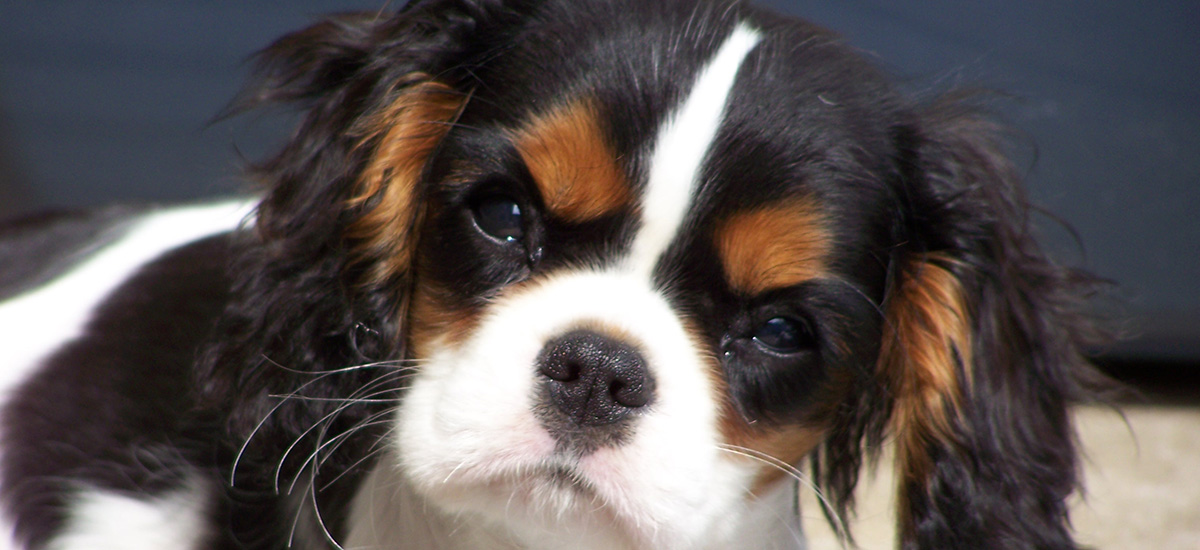 Gillcrest Cavaliers is dedicated to the health, well-being, and happiness of the Cavalier King Charles Spaniel breed and my puppies are well socialized, healthy, and gorgeous … we're confident you'll agree should you find yourself the proud owner of one!
To ensure the well-being of my Cavaliers and to ensure that they have the best possible puppies, I limit the number of breedings we do and therefore, have only a limited number of puppies available each year. In order to give my girls' bodies time to rest, I do not breed every heat cycle and I never breed a girl more than once a year. Sometimes things come up in life and if the timing is not right, I simply won't breed my girls at that time. I'm often asked when the next littler is and although I can provide an estimate, things sometimes change. The health and well-being of my dog and their puppies is my top priority.
If you are interested in a Gillcrest Cavalier King Charles Spaniel puppy and would like to be added to our announcement list, I request that you please complete my Puppy Adoption Application. Everyone MUST fill out the Puppy Adoption Application in its entirety or I will not be able to consider you as a potential adoptive family for one of our Cavaliers. Once I have reviewed your application, I will contact you and include any questions or concerns about your application. Cavaliers are such a special breed and I want to make certain that they are a good fit in your home and will be cherished and loved.  Once I have contacted you, I ask that you please use this email to reply back to me or contact me going forward so that I am able to easily locate your application and other important information such as the date, sex, and color for which you have expressed a preference.
Once I have approved your Puppy Adoption Application, I will place you on my announcement list and contact you with details about current or expected litters when your adoption application is next on my puppy announcement list, which goes by oldest dates and best homes for my puppies. Please understand that being on the announcement list does not guarantee that you will be able to adopt a puppy from the very next litter of Gillcrest Cavaliers. It simply means your application has risen high enough on the list that you will begin receiving updates about upcoming litters and have the opportunity to place a deposit on the puppy of your preference once your adoption application has reached the top of my list. I do not send updates on upcoming litters to applicants unless they are nearing the top tier of my puppy announcement list.  Although I wish I could provide a time estimate of when you might be getting a Cavalier puppy, I know from experience that is impossible to predict how many people will want a Cavalier puppy once I offer them one.  In addition, my previous puppy adopters are given priority status to puppies I have available.
Deposits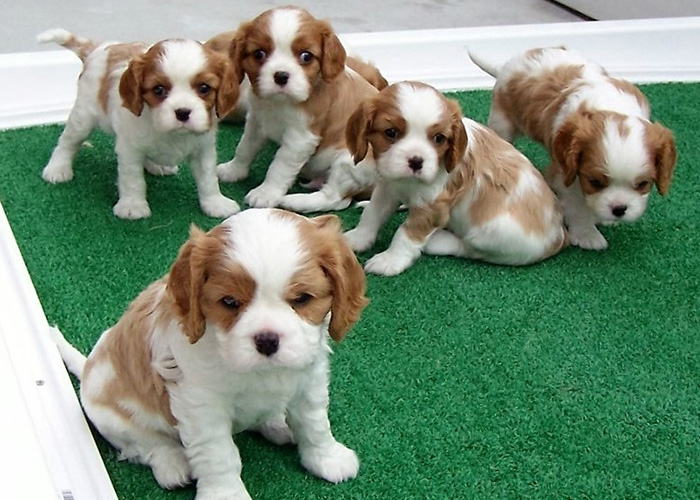 Deposits are not mandatory … they are a way to reserve a puppy for purchase. No puppy is considered sold until a deposit has been received or payment is made in full. To reserve a puppy, I require a $500 non-refundable deposit that will be deducted from the total sale amount. I will not hold a puppy until a deposit agreement has been signed by the buyer and a deposit has been received by U.S. Mail within five business days, after your verbal and written commitment. Deposit payment can be made by personal check, or Zelle transfer. If you change your mind about getting a puppy, please let me know as soon as possible so that I may contact the next adoptive family.
Deposits are non-refundable. The only circumstance in which a deposit would be returned is if (A) Gillcrest Cavaliers cannot produce the puppy you have put on hold or (B) you have placed your deposit early and the color/gender you requested was not born. Occasionally I will accept a few early deposits and only after my girl has been bred, and I feel she is expecting puppies. If you place an early deposit, I will hold it until the puppies are born and only after I am certain we have the puppy you requested will I deposit it into the bank.
Gillcrest Cavaliers will not always exercise this right but, we do reserve the right of first pick of the litter on each litter born. All puppies in the litter will be up for adoption in the order deposits are taken. For example, the first to send a deposit will get their first pick of the color and gender they specified, second depositor will have 2nd choice, and so on.
Just before going to their new homes, the puppies go in for their vet check. If there is a health issue, other than a bite, hernia or retained testicle, I will notify you and we can discuss our options. If we are not able to come to an agreement, I will be happy to refund your deposit in this instance, of course.
Please know that most of the time, all Gillcrest Cavalier puppies are spoken for after adoptive families come to visit them and select their puppy, which is approximately eight weeks after they are born. Because they have sent in their deposit early, they are given first selection. Prospective adoptive families who preferred to wait before sending in their deposit are typically able to visit the puppies one week later and select from my remaining puppies.
On occasion, I will have a puppy that I will hold back to watch grow up a little more (perhaps as my next show dog) and ultimately decide to place him or her in a pet home, or I will have a larger litter than I expected. It is usually in these instances that I will still have puppies after the initial eight-week puppy selection visits. So, if you wish to "wait and see" before sending in your deposit, know that there are occasions when I will still have puppies available, but it is not something I'm able to guarantee.
Accepted Forms of Payment
Deposits can be made by a personal check or Zelle, but we require that the full balance of your payment be made in cash or Zelle, ONLY. Payment from Zelle must be paid in full before puppy pick up day. No personal checks will be accepted on the day of pickup and we will be unable to release your puppy to you without payment in full via cash or Zelle payment.
Puppies Held Beyond 10-11 Weeks of Age at Buyer's Request
Puppies are normally allowed to join their new families at about 10-11 weeks of age. Should we feel a puppy is not ready to leave, they will stay in our care until I feel they are ready. Should we extend the release date, no care or boarding fee will be charged for that period of time.
We allow a grace period past the release date to allow new families to arrange a pick-up date and time that works best for them.  Occasionally, a buyer will ask us to hold a puppy past 10-11 weeks of age for various reasons.  In these instances, we are usually able to hold a puppy for a small extended care boarding fee, but this is not guaranteed.  Extended care boarding fees will begin at 12 weeks old and be charged until the pre-determined extended pick-up date arrives.  We will not hold a puppy for a long-extended period.
Please contact us for more details if this is an arrangement you will need.
Spay/Neuter & AKC Registration
All of my Cavalier King Charles Spaniel puppies are placed as companion pets and no breeding or showing rights are given. You will receive a limited AKC registration once you have sent proof of spay/neutering in the form of a spay/neuter certificate. Your contract will require that you spay or neuter your Cavalier at 6 months of age.
Right of Refusal
I always reserve the right of refusal. This is a rare occurrence, but occasionally I feel uncomfortable with someone once I have gotten to know them through the process of adoption. If this happens, I will refund the deposit, and no Cavalier puppy will be made available for adoption.
Our Adoption Application
Our Puppy Adoption Application will help me get to know a little about your family, lifestyle, and what you are looking for, as far as color, gender, and the time frame you want a puppy. Without it, I don't know if I can help you, so please take your time and fill it out with as much information as you can give me. The only way I know if one of my Cavaliers would be a good fit in your home, is with the information you give me. Cavaliers are a special little dogs, and not suitable for all homes.
If you interested in adopting a Cavalier King Charles Spaniel puppy from Gillcrest Cavalier, please submit our Puppy Adoption Application for our consideration by clicking the button below and thank you for your interest!
NO PUPPY IS CONSIDERED ADOPTED UNTIL WE HAVE APPROVED YOUR ADOPTION APPLICATION AND CONFIRMED RECEIPT OF YOUR DEPOSIT.